Subphonix has been going strong through the first half of 2009 and it just don't stop…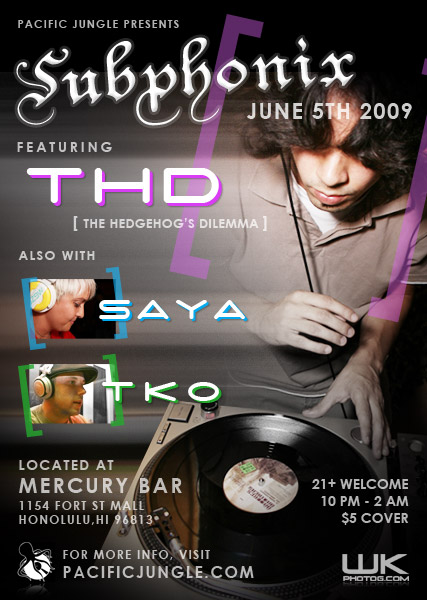 Three local favorites are on deck this month to rip up Subphonix like only they can do.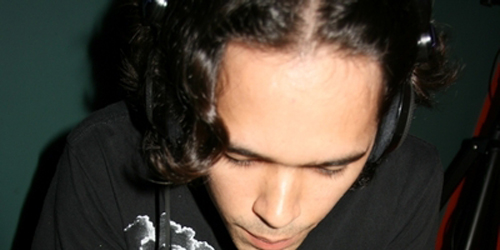 THD
Broken Liquid, Pacific Jungle
THD (The Hedgehog's Dilemma) has been establishing himself as a staple in the Hawaii Drum & Bass scene over the past several years, sharing the stage next to heavyweights like Dara, Ed Rush, and Optical, as well as winning over the local heads with his eclectic sound, ranging from Liquid Funk to Tech Step. This talented DJ is as prolific as they come as he constantly digging for the best tracks out there (and we mean constantly!) to help you get your bass on.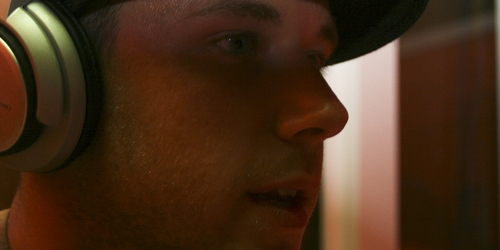 T.K.O.
KTUH, Organized Grime, Pacific Jungle
When TKO (aka Tele.Kinetic.One) isn't in the studio hosting his Sunday Night show Inner Dimensions on KTUH Radio, he can be found out in Honolulu gigging the night or cruising with friends at an event. His sound and influences come from many genres, lending to his keen ability to keep things fresh on the decks. As both a devout leader and follower of the Hawaii drum and bass and dubstep movement, he's in tune with the sounds that make Hawaii move.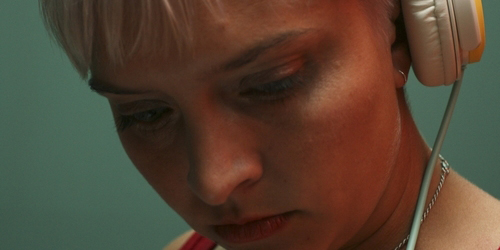 Saya
Subphonix, Broken Liquid, Pacific Jungle
Pacific Jungle's own DJ Saya takes on Subphonix after loads of recent work in the lab tweaking out tracks and fine tuning her recent mix CD release. Look for her and a free CD at Subphonix this Friday!
$5 Cover
21+ Invited
10 PM – 2 AM
Located at:
Mercury Bar
1154 Fort St Mall
Honolulu, HI 96813