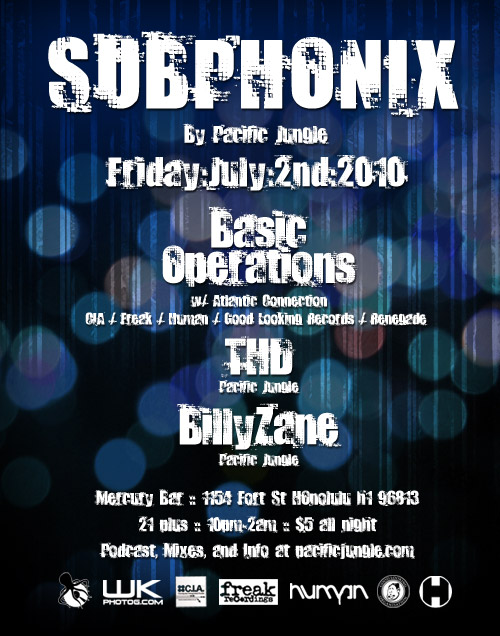 Approaching 5 years after their official split, Atlantic Connection and Kevin Focus are reuniting to give us much of their unreleased material in their Unreleased Tapes, which has kicked off with Volume 1 available through Westbay:
Gearing up to tour again as Basic Ops, Pacific Jungle is happy to welcome Atlantic Connection through Subphonix for a very special Basic Operations set. If you're a true stateside junglist, you know this is a set not to miss.
Subphonix residents THD and Billyzane on deck as well to fulfill your monthly Drum and Bass dosage requirements.
Rock out and enjoy!
$5 All Night
21+ Welcome
10:00 PM – 2:00 AM
Located at:
Mercury Bar
1154 Fort St Mall
Honolulu, HI 96813