Get ready one and all for another night of top notch drum and bass music at Mercury Bar this upcoming First Friday. We have a great night planned with Pacific Jungle resident BillyZane starting things off, followed by Toki, then Krucial to end the night strong. We're also very lucky to have the lyrical styling of MC Enemy on the mic throughout the night to get you moving on the dance floor.
Here are the timeslots for this Friday:
BillyZane 10:00 PM – 11:20 PM
Toki 11:20 PM – 12:40 AM
Krucial 12:40 PM – 2:00 AM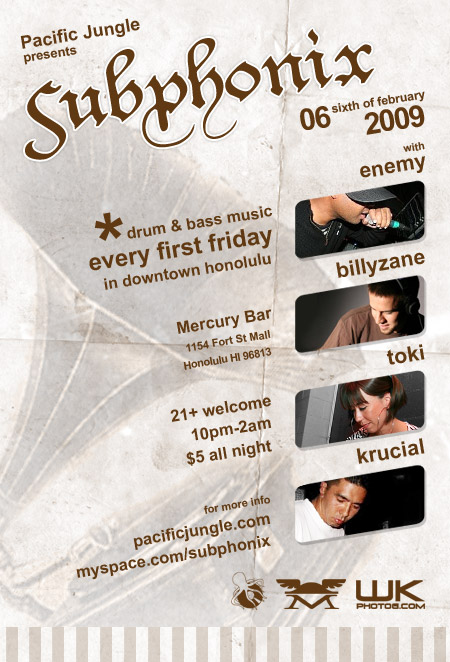 $5 All Night Long
21+ Welcome
10pm – 2am
Located at:
Mercury Bar
1154 Fort St Mall
Honolulu, HI 96813
See you there!
Leave a Reply