Aloha Hawaii Drum and Bass massive! We'd like to invite everyone to make it out to another night of great music at Subphonix, happening April 3rd 2009 with Rhythmstar, Antikkz, and Seeko to headline the night.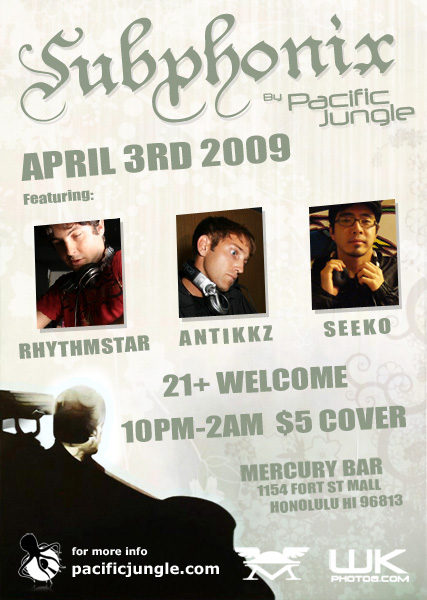 We also just picked up a shiny new Pioneer 600 mixer for our Pacific Jungle sound rig, so the sounds will be more dialed in than ever!
Get ready to get down! See you there!
Leave a Reply