Pacific Jungle and Honolulu prepare to get their soul's invaded by some LA goodness! Westbay Music Group and Nu Soul Magazine have joined up with Pacific Jungle to bring you the Hawaii Edition of their hot LA event, Soul Good.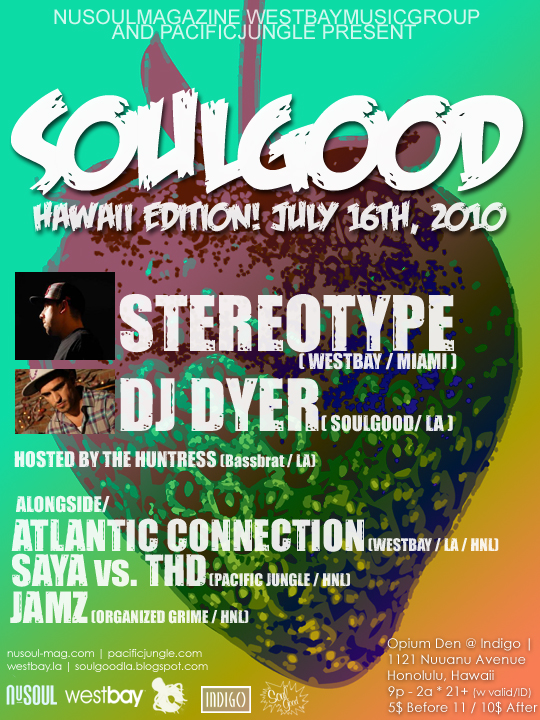 Dress sexy! We'll see you in the Opium Den.
$5 Before 11 / $10 After
21+ Welcome
9:00 PM – 2:00 AM
Located at:
Indigo
1121 Nu'uanu Ave
Honolulu, HI 96813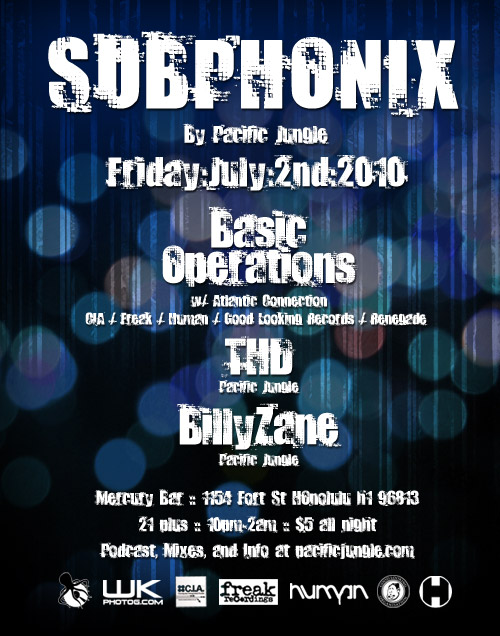 Approaching 5 years after their official split, Atlantic Connection and Kevin Focus are reuniting to give us much of their unreleased material in their Unreleased Tapes, which has kicked off with Volume 1 available through Westbay:
Gearing up to tour again as Basic Ops, Pacific Jungle is happy to welcome Atlantic Connection through Subphonix for a very special Basic Operations set. If you're a true stateside junglist, you know this is a set not to miss.
Subphonix residents THD and Billyzane on deck as well to fulfill your monthly Drum and Bass dosage requirements.
Rock out and enjoy!
$5 All Night
21+ Welcome
10:00 PM – 2:00 AM
Located at:
Mercury Bar
1154 Fort St Mall
Honolulu, HI 96813