If you're a Drum & Bass head in Honolulu, Christmas comings early this year at Subphonix on Friday, December 4th 2009 with Atlantic Connection!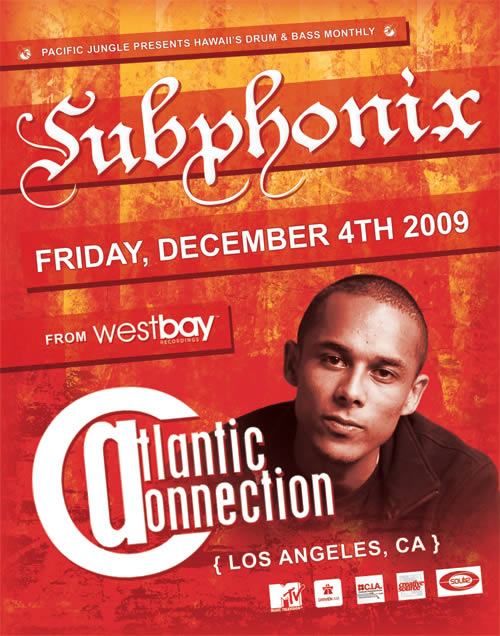 Arguably one of the most successful Drum & Bass producers the States have ever spawned, Westbay Recordings boss Atlantic Connection creates some of the most soulful music (regardless of genre) to ever grace your ears. Between 10 years of industry experience under his belt, several widely successful music releases including "Can't Destroy Love", "Rocksteady", and "Grapevines", and running a music night in Los Angeles, his resume alone is reason enough to not miss this top selling Drum and Bass artists / DJ!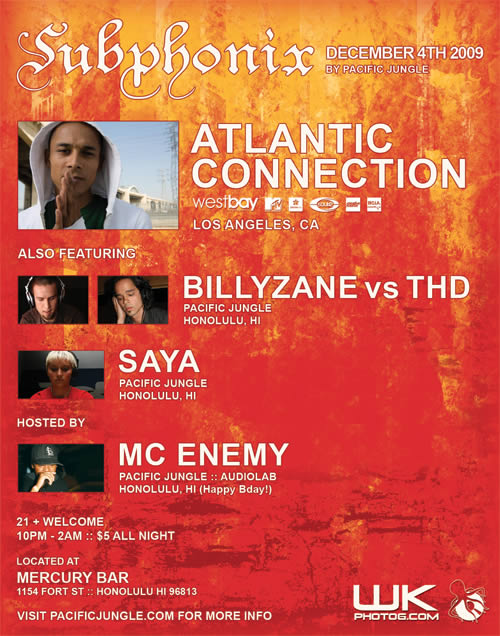 Follow Atlantic Connection Online:
Atlantic Connection on Myspace
Atlantic Connection on Facebook
Atlantic Connection's Travel Blog
Get To Know Atlantic Connection – Urb Magazine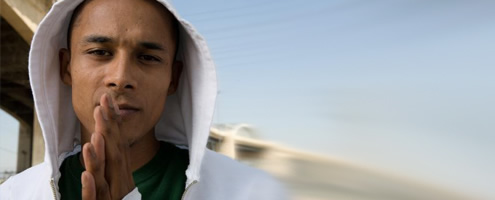 Atlantic Connection
Westbay Recordings, MTV, Driven AM, Creative Source, CIA Recordings, Soul:R
Los Angeles, CA
12AM – 2AM
Pacific Jungle's most soulful DJs are set to get those sexy bodies moving with DJ Saya kicking things off, easing folks into the night with some extra-smooth liquid goodness. After a year long hiatus from DJing together at Subphonix, BillyZane and THD team up again for a long awaited back to back set, ramping up the night with some extra juicy beats. Your host, MC Enemy will fill the nights with his fluid rhymes.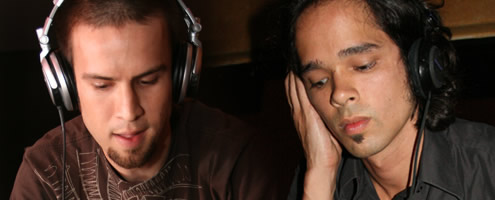 BillyZane vs THD
Pacific Jungle, Honolulu HI
11PM – 12AM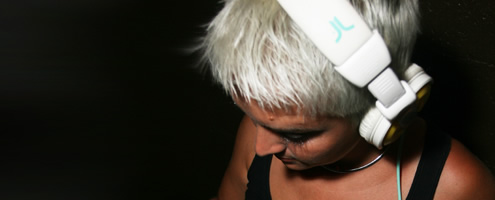 Saya
Pacific Jungle, Honolulu HI
10PM – 11PM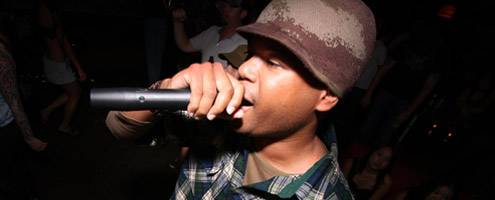 MC Enemy
Pacific Jungle, Honolulu HI
Happy Bday!
$5 All Night
21+ Welcome
10:00 PM – 2:00 AM
Located at:
Mercury Bar
1154 Fort St Mall
Honolulu, HI 96813